Hi, welcome to my blog. I am a working professional with a mixed background.
I earned a Master of Finance at Illinois Tech, specialized in quantitative finance, being able to research the market, model data and code trading and analytics functions.
In this blog, I will share my expertise and knowledge. The motivation comes from my journey of learning and improving, I got a lot of insights from different personal blogs. They inspired me to build my own.
My Professional
Skill Set
Stay Hungry, Stay Foolish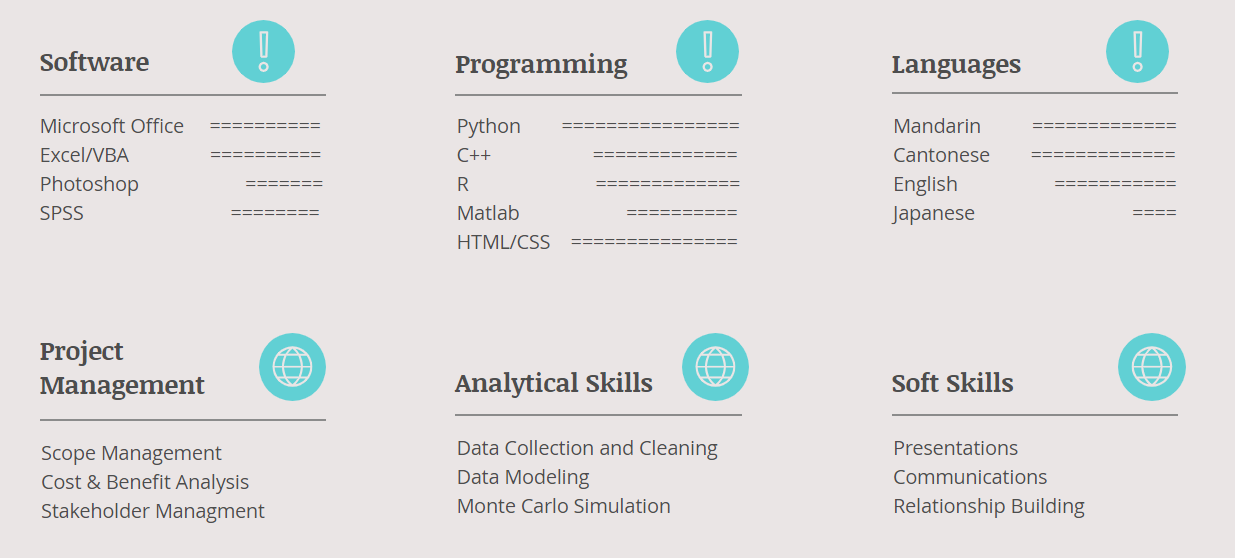 Focused, analytical and quick thinking young professional with project management experiences and strong communication skills and ability to comprehend, translate and act upon changing business/project situations.

Excels in Financial Analysis, Risk Management and Modeling. Proficient in variety data analytical tools. Proven skills to lead, facilitate and solve problems.